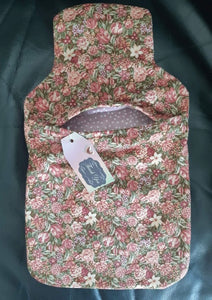 Hand sewn by team members of NZ Gifts of Love and Strength, your beautiful cover will not only help keep you warm - it will help to brighten someone's day!  
NZ Gifts of Love & Strength provide care packages to victims of severe trauma - and welcome packages to all new Red Cross refugee families arriving into Christchurch. Your purchase will support their wonderful work. 


If you choose to build a box, the gift box and handwritten card will automatically added to your cart. This is essential for creating your own box.
Please note: if you are purchasing products without a gift box the minimum order value must be at least $59.95 (orders with discounts are also to be this minimum) before shipping.  Thank you for your understanding.