About Us
Life is a series of moments. Some of them are life-changing and incredibly special. Others are more common, but remarkable in their own way.
At GoldieBox our vision is simple: to help you mark these moments with a simple and modern gifting experience that's right for every occasion.
What we stand for
From the beginning our standards have been high. We wanted a business that makes our customers' lives simpler and makes them smile, and a business that's in the best interests of the country we love - New Zealand.
We aim to showcase products from NZ businesses. We have spent hours and hours finding beautiful products, helping our customers discover and support NZ owned. 
Our goal is to only partner with NZ small businesses using recyclable, reusable or home compostable packaging for their products. This is a big focus for us as we want to be as sustainable as possible. We are encouraging our suppliers that haven't taken the leap to more sustainable packaging to do so - and we are also working with our suppliers to minimise the plastic packaging that our products are sent to us in too.
We purchase carbon credits from Ekos NZ.  Their carbon project supply chain organisations and products directly support the growth and protection of both local and international permanent indigenous forests.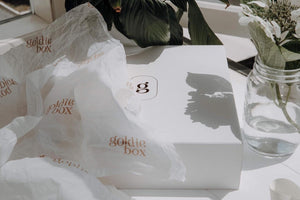 Discovery
We know how time consuming it can be to search for high-quality gifts. One of our goals is to help you discover brilliant companies who are doing remarkable work. Some you may be familiar with, some perhaps not. We will continue on this endeavour by adding new collections and boxes over time.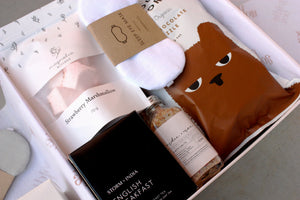 Premium Quality
Only the best will suffice. The products and brands we align with are all of a high standard. We want you to have full confidence that the GoldieBox you are gifting will be of premium quality.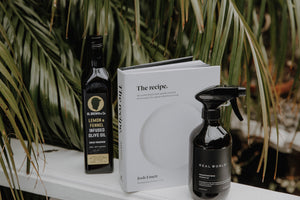 A message from us
We sincerely hope that you enjoy your GoldieBox gifting experience. As a young NZ business, your support and recommendations are invaluable to us. If you loved your GoldieBox experience, you can help us grow by:
- Coming back again next time you need a thoughtful gift
- Telling your friends and family about us
- Leaving a Google review
- Sharing your GoldieBox on social media. Use the hashtag #GiftGoldieBox on Instagram.
If you have any feedback (good or bad), please email me directly on hello@goldiebox.co.nz. 
Yours thoughtfully,
Avelyn, GoldieBox Owner and Creator