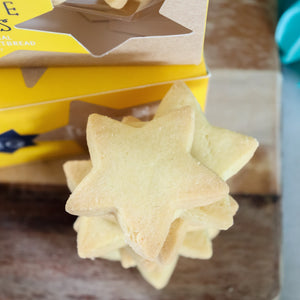 Available for orders dispatched from 22 November 2022.  Pre-order your Christmas gift boxes today!
Molly Woppy Shortbread Festive Stars 130g.  These sweet Festive Shortbread Stars have a delicious buttery taste, they're mouthwateringly delectable and made with Molly Woppy love.
If you choose to build a box, the gift box and handwritten card will automatically added to your cart. This is essential for creating your own box.
Please note: if you are purchasing products without a gift box the minimum order value must be at least $59.95 (orders with discounts are also to be this minimum) before shipping.  Thank you for your understanding.